Main content starts here, tab to start navigating
Menus
Appetizers
Crab Pretzel

Baked soft pretzel topped with crab dip and cheddar cheese. An OPI original.

$13.29

Mozzarella Sticks

Creamy mozzarella, hot and gooey inside. Crisp and golden outside, served with marinara sauce for dipping.

$8.99

Chicken Quesadillas

Crispy grilled flour tortilla filled with cheddar/Monterey jack cheese. Served with sour cream and salsa.

$11.79

Pesto Grilled Shrimp

OPI original—shrimp grilled with fresh basil pesto.

$8.29

Sweet Chili Shrimp

Crispy shrimp tossed in a sweet chili sauce.

$9.29

BBQ Chicken Flat Bread

Crispy flatbread topped with BBQ chicken, black olives, roasted red peppers and Cheddar Jack cheese.

$9.29

Steamed Shrimp

1/2-lb. steamed to perfection with Old Bay. Served with cocktail sauce.

$10.99

Shrimp Scampi Dip

Shrimp baked in creamy cheesy garlic dip, served with toasted French bread.

$11.99

Fried Pickle Chips

Sliced Dill pickles in a crispy batter, served with Ranch dressing.

$7.79

Crab Imperial Toast

Toasted Italian bread topped with our mouth-watering imperial sauce over lump crab meat. An OPI original

$14.99

Potato Skins

Loaded with crisp bacon, cheddar cheese and served with sour cream.

$8.99

Warm Pretzel Stixs

Thick, warm pretzel sticks, served with your choice of honey mustard or cheese sauce, garnished with smoky bacon bits.

$8.99

Chicken Fajita Pockets

Chicken, bell peppers and onions, wrapped in a flour tortilla and deep fried. Served with salsa and sour cream.

$5.79

Boneless Buffalo Wings

Breaded chicken breast tossed in classic buffalo sauce, with celery sticks and ranch dressing.

$8.99
Homemade Soups
Maryland Crab

$5.99

Cream of Crab

$6.49

MD. Half & Half

$6.49

French Onion

$5.79

Chicken Noodle

$5.99
Salads
Chicken BLT Salad

Garden salad topped with chicken, bacon, tomatoes, cheddar cheese, cucumbers, red onions, carrots and red cabbage.

$12.99

Chicken Caesar Salad

Crisp romaine lettuce tossed with our creamy caesar dressing, parmesan cheese and croutons.

$11.99

Sweet Chili Shrimp Salad

Crispy shrimp tossed in a sweet chili sauce, olives, bacon & egg, over a fresh garden salad. Served with a side of our homemade sweet chili ranch dressing.

$11.99

O.P.I Summer Salad

Our garden salad topped with cucumbers, tomatoes, red onion, walnuts, red grapes, bleu cheese crumbles and blackened chicken. Your choice of dressing.

$11.99

Greek Salad

Fresh crisp salad, black olives, onions, tomatoes, feta cheese, pepperoncini and green peppers.

$10.99

Add Grilled Chicken $3.29

Dressing Choices

Ranch

Parmesan Pepper

Balsamic Vinaigrette

Thousand Island

French

Bleu Cheese

Fat Free Italian

Cucumber Wasabi

Raspberry Vinaigrette
Wings
Redneck

Garlic, parmesan cheese and hot sauce.

Bourbon

Tangy, sweet and finger licking good.

Old Bay

Old Bay goes great on everything.

Buffalo

Ours are middle of the road hot.

BBQ

A great barbeque sauce, smoky sweet.

Teriyaki

This sauce is addictive.

Sweet Chili

Sweet and slightly spicy.

Honey Sriracha

Perfect combo of heat & sweet, most popular hot sauce in the country.

All wings served with bleu cheese or ranch dressing and celery sticks.

Your Choice 10 wings $11.99
Order them for all your party needs.
Party quantities prices to go.
20 wings one flavor only

$23.98

30 wings up to 2 flavors

$33.99

50 wings up to 2 flavors

$54.99
Burgers & Sandwiches
Cheeseburger

Angus burger, with your choice of cheese: sharp cheddar, swiss, provolone, american.

$10.49

Add Fried Egg $1.50

Philly Cheeseburger

Topped with sautéed green peppers, onions, mushrooms and provolone cheese.

$10.99

Black & Bleu Bacon Burger

Seasoned with cajun spices and topped with crumbled bleu cheese.

$10.99

Quesadilla Burger

A chargrilled angus burger (cooked med-well) placed in a flour tortilla with cheddar, salsa, bell peppers, onion and cilantro.

$10.99

Chesapeake Burger

Topped with cheddar cheese and our awesome crab dip.

$11.99

Greek Burger

8oz angus burger topped with feta, black olives, red onion & a side of pepperoncini.

$10.99

Bacon Mesquite Burger

The name says it all, topped with cheddar.

$10.99

Bacon Peanut Butter Burger

Topped with creamy peanut butter, bacon and a drizzle of chocolate on a toasted pretzel roll.

$10.99

Crab Cake

Broiled Jumbo lump crab cake made in the Maryland tradition.

$16.99

Topped with imperial sauce add $2

Chesapeake Chicken

Grilled chicken topped with cheddar cheese and crab dip.

$10.99

Seafood Club

Triple decker delight with breaded shrimp and backfin crab cake . lettuce, tomato, mayo, bacon, swiss and american cheese complete the club.

$12.99

Cheese Steak Sub

Steak topped with provolone and served on a toasted sub roll with your choice of fixings.

$10.99
Shrimp Salad

Shrimp steamed daily and seasoned with old bay, a favorite with our guests

$12.99

Reuben

Lean corned beef, sauerkraut, swiss cheese, and thousand island dressing on grilled rye

$10.99

Pit Ham

Country ham sliced thin, grilled, topped with cheddar cheese, & piled high on a pretzel roll.

$9.99

BLT

Crispy bacon, lettuce & tomatoes on your choice of toasted bread, with mayo.

$8.49

French Dip

Thinly sliced prime rib warmed in au jus and served on a toasted sub roll with fried onions, melted swiss and a side of horseradish mayo.

$10.59

Chicken Cheese Steak Sub

Topped with american cheese and served on a toasted sub roll with your choice of fixings.

$10.99

Rustic Turkey Sandwich

Turkey, roasted red peppers, provolone & fresh pesto all on toasted Ciabatta bread.

$10.29

Burgers/Sandwiches served with choice of one.

Cole slaw, red potato salad, french fries, applesauce or potato chips.

Substitute

Broccoli, baked potato, mashed potato, sweet potato fries, italian spinach for additional

$0.99

Substitute

Tossed salad, or caesar salad for additional.

$1.49

Blackened Shrimp Taco

2 soft tortillas filled with blackened shrimp, cheddar cheese, jalapenos, lettuce & diced tomatoes. Side of tortilla chips, salsa, and sour cream.

$8.99
Dinners
Dinners
Roast Prime Rib

Served friday and saturday night slow roasted angus beef, served in its own juices.

$23.99

Maryland Crab Cakes

Two broiled jumbo lump crab cakes made in the Maryland tradition.

$33.98

Stuffed Shrimp

Gulf shrimp topped with lump crab and a delicious imperial sauce.

$21.99

Fried Shrimp

Jumbo shrimp, fried golden and served with cocktail sauce.

$14.99

Chicken Piccata

Lightly floured chicken topped with a lemon garlic butter sauce, diced Roma tomatoes and capers.

$15.99

New York Strip

10 oz New York Strip. charbroiled to order.

$20.99

Opi's Veal Scaloppine

Tender veal lightly floured & browned, topped with delicate white wine sauce with sautéed mushrooms and roasted red peppers.

$15.99

Hot Roast Beef

Oven roasted top round, carved thin, served over sliced bread with gravy.

$13.99

Hot Turkey

Lean turkey breast, served over sliced bread with gravy and cranberry sauce.

$13.99

Chicken Fingers

Golden fried chicken tenders.

$12.99

Yuengling Battered Haddock

Haddock coated in a yuengling flavored batter & fried golden brown.

$14.99
All the above dinners served with two sides
Shepherd's Pie

Seasoned ground beef & mixed vegetables in a rich beef stock, topped with mashed potatoes and browned in the oven. Served with a dinner roll.

$12.99
Pasta
Chicken Parmesan

Lightly breaded chicken breast are smothered with marinara sauce and melted cheese, serve with a side of pasta.

$14.99

Shrimp Primavera

Shrimp, Roma tomato, peas & red onion, in a creamy garlic sauce.

$16.99

Blackened Shrimp & Chicken

Boneless breast of chicken & gulf shrimp pan seared with cajun seasoning, served on top of penne pasta with alfredo sauce.

$18.99

Pasta dinners are served with gluten free penne pasta, garden salad or caesar salad and garlic bread.
Dinner Sides
Tossed Salad

Caesar Salad

Cole Slaw

Red Potato Salad

French Fries

Broccoli

Apple Sauce

Baked Potato

Mashed Potato,

Italian Spinach
Children's Menu
12 & under. All meals are served with a beverage.
Chicken Fingers

2 Chicken tenders, fried crispy. Choice of one: fries, applesauce or broccoli.

$6.29

Hot Dog

America's favorite dog. Choice of one: fries, applesauce or broccoli.

$4.99

Kraft Macaroni & Cheese

All american classic. Choice of one: fries, applesauce or broccoli.

$5.99
Weekly Specials Feb. 17-23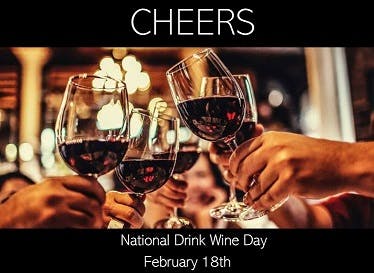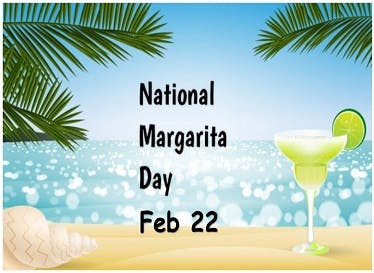 Soups
MARYLAND CRAB

Made in the Classic Maryland tradition, tomato base & full of Crabmeat and vegetables

$5.99

CREAM OF CRAB

Rich and Creamy, this Baltimore tradition is loaded with Crabmeat and lightly seasoned with Old Bay.

$6.49

CHICKEN NOODLE

Homemade Chicken Noodle made with celery, carrots and onions.

$5.99

HALF & HALF

Combination of both Maryland & Cream of Crab Soups.

$6.49

CHILI HOMEMADE

Rich sweet chili with a hint of spice, with or with out diced onion.

$6.49

Cheddaer cheese $0.50 - $0.50
Appetizer Special
Chicken & Bacon Chipotle Ranch Flatbread

Crispy flatbread topped with Chicken, crumbled bacon ,chipotle ranch sauce, red onion, and cheddar jack cheese.

$9.29

Toasted Jalapeno Ravioli

Breaded & fried ravioli filled with ricotta, mozzarella and diced jalapeno peppers. Served with marinara sauce.

$7.49
Lunch or Dinner
Philly Stuffed Peppers

Two halved green peppers filled with chopped beef, sautéed mushrooms, onions, melted Provolone cheese and a side of Marinara sauce. Comes with fries, slaw, potato salad or chips

$9.99

Italian Garden Salad

Garden Salad w/ red onion, cucumber, grape tomatoes topped with thin sliced Capicola Ham, Salami ,Provolone cheese, black olives and Pepperoncini. Your choice of dressing

$11.99

Chicken Salad Sandwich

Freshly made, on your choice of bread. Served with fries, slaw, potato salad or chips.

$7.79

Shrimp & Broccoli Alfredo

Shrimp and Broccoli sautéed in Garlic butter then served over Penne and creamy Alfredo sauce. Comes with garlic bread and a dinner salad.

$17.99

Salmon Imperial

Salmon topped with our mouth watering Crab Imperial (contains diced green& red pepper) with our creamy Imperial Sauce Baked over top. Comes with two sides.

$24.99
Dessert
Cinnamon Sugar Nachos

House made cinnamon sugar tortilla chips, served with a side of softened vanilla ice cream topped with caramel & marshmallow fluff for dipping.

$5.79

Homemade Cheese cake

Homemade rich and creamy cheesecake topped with whipped cream and a strawberry (served in a cup).

$4.59
Monday
All Burgers

30% OFF Price
Tuesday
Shrimp Salad Sand w/side

$10

Pasta Night

3-9p.m.
Wednesday
Crab Cake w/ side

$12
Happy Hour
MON-FRIDAY

3-7PM
Thursday
Fisherman Platter

$12

$3 off Wings

4p.m-close

Game Night

Play along with TOM !!! Opinionation 7-9pm... Gift card prizes !
FRIDAY & SATURDAY after 5 p.m.
Prime Rib

$23.99